A quickly expanding small business in Marana, Arizona has launched an all women hosted podcast program and it's available on all major streaming platforms. Take it from us at Live The Dream Media, Do yourself a favor and share your ears with the amazing Skinology Sessions Podcast. Read our interview with the owner of Skinology Skin and Body Studio, Marielle Ceniceros, below to learn more about how the podcast manifested.
Interviewer:
How did the the podcast idea begin, how did you get it going and who was involved?
-Marielle: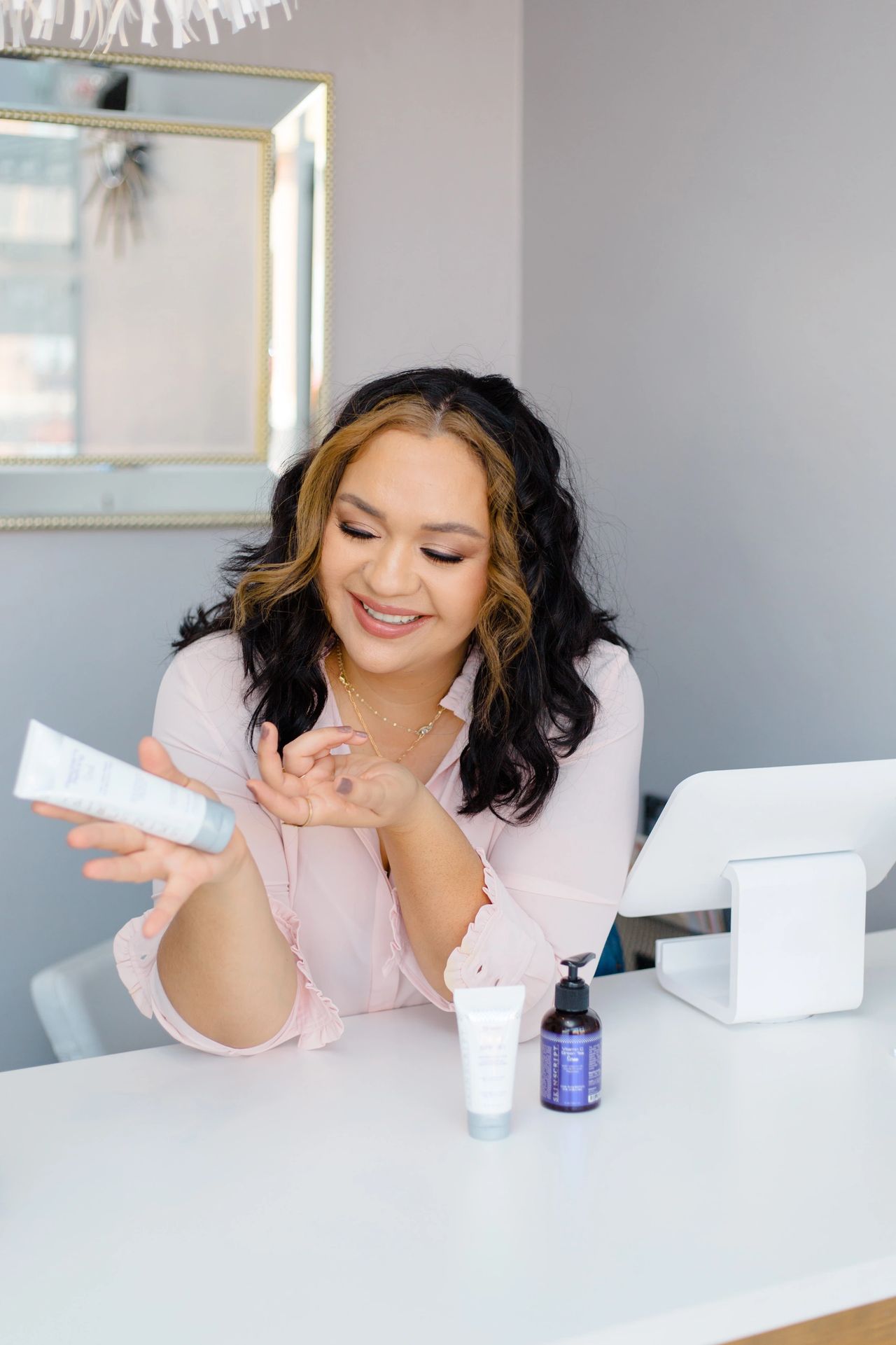 The Skinology Sessions podcast idea came into existence when I was a guest on the LTD media podcast W/ David Samorano back in September of 2021. The Spa episode had amassed a great amount of listeners causing me to consider continuing podcasting in the future. The LTD media network(at that time) was operated and hosted by only men; David, Chief Executive Officer/ Co-Founder and Clint Peek, Founder/President.
I immediately saw a space for a strong female voice. I was not one to jump into things so I wanted to think about it further before committing any time into a podcast project. At the time Skinology Skin and Body Studio was expanding and construction was underway. The timing wasn't quite right. Six months later however, the idea of a podcast still lingered. I saw this opportunity as something that could be valuable with the Skinology team as a whole. Our mantra being collaboration over competition.
All of the women at Skinology are so different and everyone has different ideas and so much to say. Everyone at Skinology is a licensed and certified beauty professional. Coincidentally two of the other Skinology women,Lindsay Peters and Selena Gonzales had already been talking about doing a podcast together. The fourth podcast member Aliana Carlos, Another Skinology member, was also invited onto the project.
Everything seemed to be aligning and the concept of a female lead podcast with four rotating hosts was quickly moving forward. It should be noted, I did not know of any other podcast show like what we were building. It's amazing because there isn't just one host leading and everyone's voice is equally important!
Inadvertently a serendipitous project was born! There was a lot of brainstorming that took place before the initial meeting with LTD media. LTD media met with me for a different project but I seized the opportunity to pitch the Skinology Sessions Podcast to David Samorano and his team. It had to be presented just right. There had to be a clear vision to share. There was also a tangible podcast cover picture involved, with glowing pink lettering and the picture of four women. It was titled "LTD media presents Skinology Sessions Podcast". Ultimately the project was presented as bringing feminine energy to the Live The Dream Media network and adding a little color into their world. The LTD Media guys were quickly sold. It turns out they had been manifesting this exact project for some time. The next night, I took the Skinology ladies to dinner and handed them each an envelope. Inside was the cover picture. This picture had pink lettering, four women and it was titled "LTD media presents Skinology Sessions Podcast". Episode one then launched on March 14, 2022. A love letter to the female voice, with topics ranging from metaphysics to vaginas.
The mission of this all female hosted and female produced podcast is to empower other women by sharing unfiltered real life experiences. I really feel this podcast will bring value to women in the realms of skin care, wellness, fitness, motherhood, finance, business, empowerment and life. What a glorious time to be female!
-Marielle Ceniceros, Skinology Skin and Body Studio
-Article created and edited by Live The Dream Media staff collaborative.